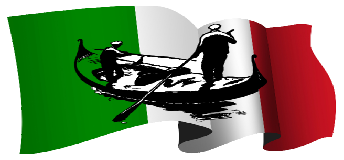 Italian American Federation Of The East Bay
FIRST VICE PRESIDENT - CYNTHIA MULHOLAND
HOMETOWN: Oakland's Rockridge District (very Italian)

IAF MEMORY: Getting involved in the Queen Coronations

FAVORITE iTALIAN: A dear Friend, Florence Ravezzano Harvey. Lifelong would be my Maternal Grandmother, Elena Goria (wife of Carlo Goria, a founder of the Columbo Club)

FAVORITE DISH: Gnocchi with butter/cheese or pesto.

FAMILY REGION IN ITALIA: Piemonte. I still have relatives who live in the house that my Grandfather Carlo Goria was born in in 1875. It is a little hill town north of Asti called Alfiano Natta.

CHILDHOOD PASTTIME: Listening to Grandma Elena's stories when I would land at her house after school. Watching her at her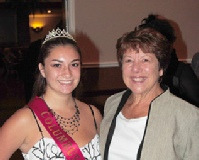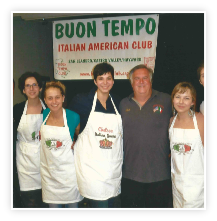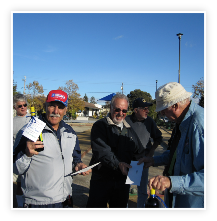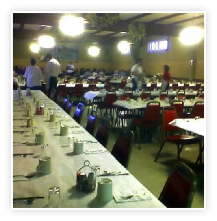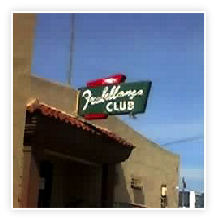 HOMETOWN: Pleasant Hill

HOBBIES: Traveling

BEST MEMORY OF IAF: Seeing my granddaughter as Princess


FAVORITE ITALIAN: My grandfather


FAVORITE ITALIAN DISH: All of them...


FAMILY REGION / TOWN IN ITALY: Region Emilia-Romagna - City: Rimini On the Adriatic Sea.


FAVORITE PAST TIME AS A KID: Swimming


FAVORITE TV SHOW: Jackie Gleason Show (growing up) The Good Wife (today)


CHILDHOOD NICK-NAME: Toni - Antonia was to long to yell out the window


WHO'S BEEN AN INSPIRATION TO YOU: My mother


WHY YOU BECAME AN IAF MEMBER: Granddaughter wanted to be a princess


ANYTHING ELSE YOU'D LIKE TO ADD: I grew up in North Beach and when we were not spending family dinners at our grandparent's houses, or going on picnics, we were at the Italian Clubs very much like the Colombo Club. My grandfather worked at a hotel on Broadway Street in San Francisco, but was also in the Italian Opera. Education was important to my grandfather. He covered all his grandchildren's books the first day of school and explained our responsibility of caring for them.
2ND V.P. - CINY MULHOLAND

TREASURER - JEAN INFERRER

FINANCIAL SECRETARY - BECKY URSINI

SEARGENT AT ARMS - JOHN

SUNSHINE COMMITTEE - ANGIE PENA

Contact Us For More Details
We are always happy to hear about Italian related events in and around the bay area. And we're always happy to hear from you and answer any questions might have. So please drop us a line or give us a call.

IAF 5321 Claremont Ave. Oakland, CA 94618

Call Us On: 925-819-2945

Email Us at info@italianamericanfederation.org